Cleaning, Tooling & Consumables
Adequate fibre optic cleaning is one of the most basic, important and often overlooked procedures for installing and maintaining fibre optic networks. In addition, quality preparation tools is critical to the successful deployment of optical fibre networks.
Fibre Optic Systems recognises this and offers a comprehensive selection of Fibre optic cleaning, tooling & consumables for your factory or on-site termination and maintenance needs. The benefits of quality tools are evident in faster roll out of optical fibre links and less wastage due to fibre breakage during preparation. Quality cleaning products on the other hand, will result in less potential faults due to fibre contamination. Fibre contamination due to improper preparation or cleaning was the main issue faced when the first fibre networks were installed over 40 years ago, and that trend continues today.
We supply a complete range of fibre cleaning, tooling & consumables including:
A comprehensive range of one-click cleaners
Cartridge cleaners from industry leading brands NTT and US Conec
Cleaning sticks to suit most common fibre connectors and adapters
Lint free wipes, alcohol swabs and other consumable products
Fibre preparation tooling including jacket, tube and buffer strippers
A wide range of cutting tools and ferrule polishing tools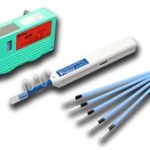 Wide range of cleaning and consumables including:
1. Sticklers line of cleaning products
2. Click cleaners by Fujikura, IBC and Sticklers
3. Cleaning sticks and cartridges
4. Wipes, alchohol and aerosols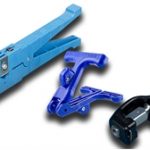 Comprehensive range of optical fibre tooling for fibre preparation and termination including:
Cable jacket strippers for unarmoured and armoured cable
Fibre strippers for removal of fibre buffer
Crimping and epoxy termination components and tools
Polishing pucks and films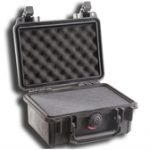 Equipment Cases and Kits
1. Microcare Sticklers Cleaning Kits
2. FOS customized cleaning kits
3. Genuine pelican cases
4. Customised tooling & termination kits